What is the Pureology Program?
The Pureology Program is designed for individuals who wish to promote Pure Anada by influencing their friends, family, clients or fans to purchase products. It is a very fitting program for influencers, bloggers, and loyal Pure Anada customers with a significant following or circle to promote to.
The most effective form of advertising we've experienced is "word of mouth"; people telling their friends about the products they love. In an effort to reward and encourage this form of advertising or "influencing", an affiliate program was necessary and the Pureology Program was born.  
Pureology Benefits:
Pureologists earn 10% (or more) commission on all Pure Anada sales (increased commission when sales goals are met). Pureology sales are tracked by personal link. These links can be shared in person, on social media, or on a website/blog. 

Receive commission for products you purchase for yourself!

Access to high-quality images and graphics.

Be the first to know about up-and-coming products and test new products before they're released to the public.

Each Pureologist has the opportunity to share and benefit from a special promotion four times a year.


Pay-Outs
All participants must have a PayPal account (in order to receive payouts).

Commission is calculated on order total before tax and shipping.
You will receive commission payouts each time your commission reaches $120 via PayPal.

*Please be aware that commission becomes due after one month to account for cancelled or returned orders.
Policies
You must be a real person or business with the intent to promote our products to your circle of influence - friends, family, co-workers, clients, etc.  We do not accept affiliates without evidence of a genuine influence such as: personal social media accounts, personal blogs or business websites.  The Pureology Program is designed to add value to the Pure Anada brand and bring influencers commission through their own marketing efforts.
COUPON CODES -  If Pureologists are given a coupon code, that code is meant to be promoted privately by the Pureologists personally. Please do not publically post your coupon code online.  How to share it?  Your coupon code can be shared in private social media groups, or email newsletters.  Use it as an incentive to gain subscribers or followers.  Should we find Pureologist coupon codes visible on coupon websites, blogs, or public social media accounts, the Pureologist will receive one warning before termination.
SEARCH ENGINE ADS - It is against our policy to purchase ads for Pure Anada in order to divert traffic directly to your affiliate link. If we discover this is happening, your account will be immediately terminated.  
Pureologists may not use the Pure Anada logo as their social media profile image or for any of their personal branding.

Pureologists may not use "Pure Anada" in their social media profile or business name. "Natural Beauty with Tori" would be acceptable as opposed to "Pure Anada with Tori".

Pure Anada images from the Pureology Dropbox folder, Pure Anada website, or social media MAY be used as long as it is to promote our brand.

Pure Anada does not pay for sponsorships or collaborations with Pureologists. The Pureology Program is designed to be a way for Pureologists to earn money from the product they refer, but Pure Anada does not offer payment beyond that.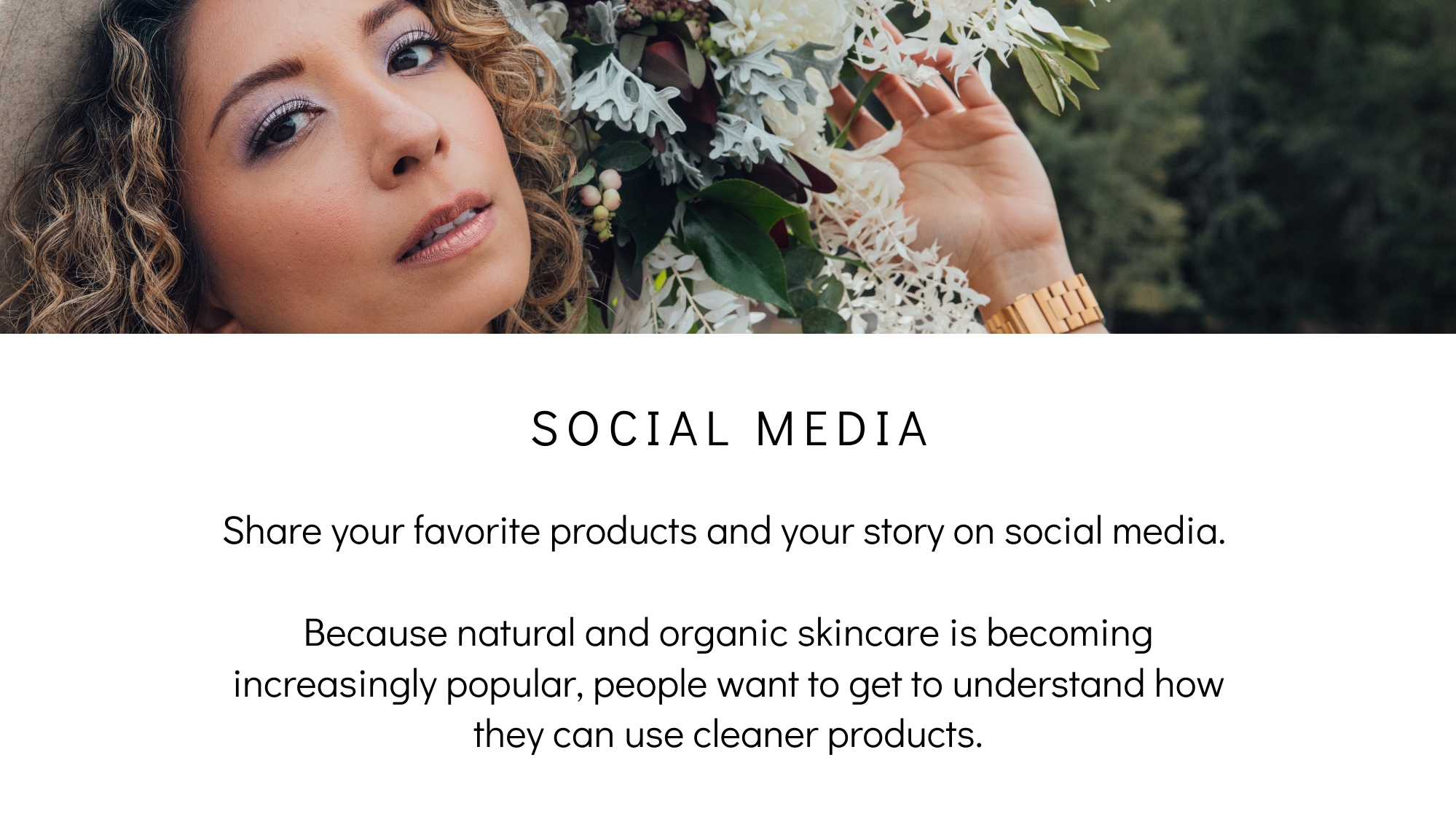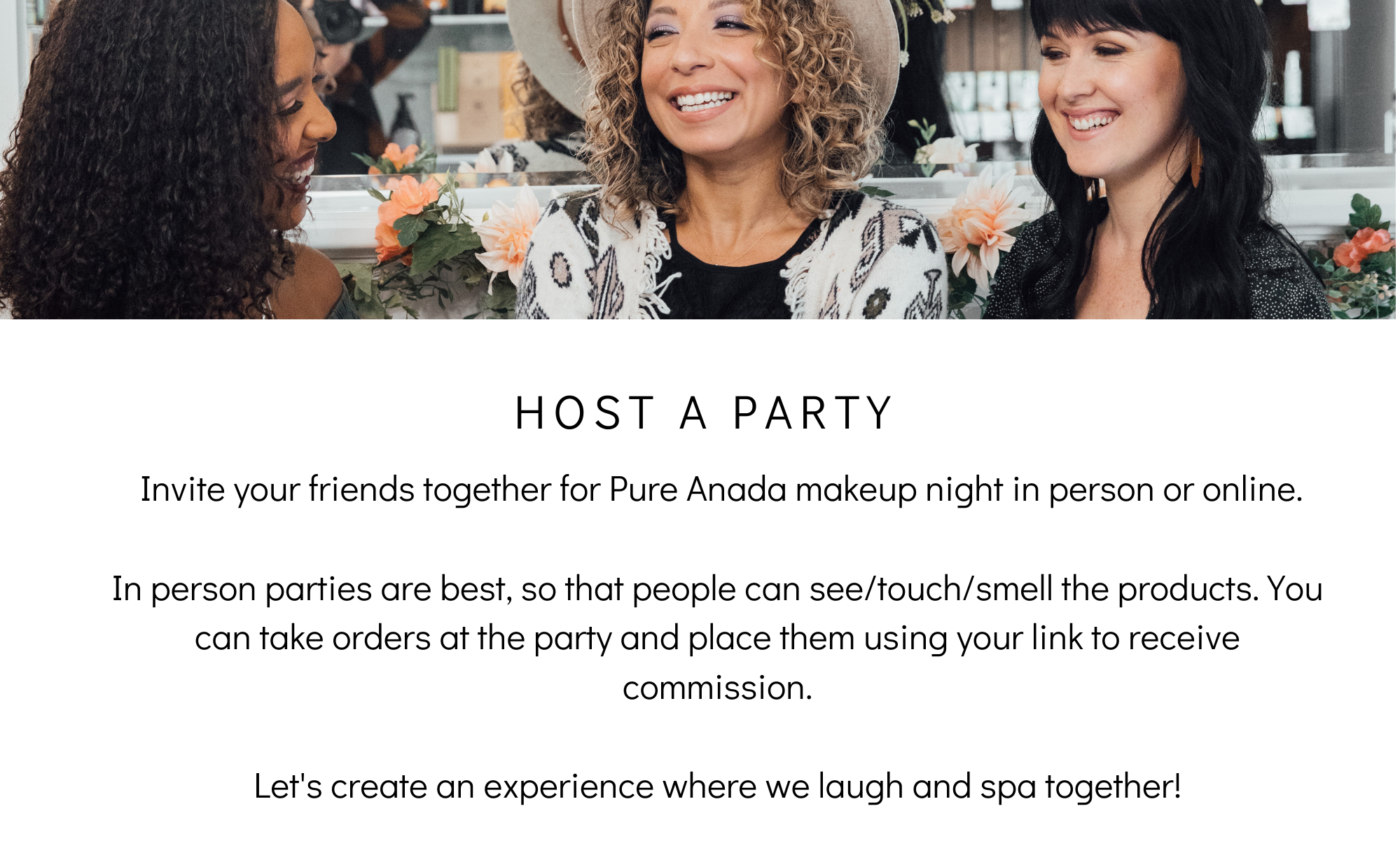 FAQ's:
Q: How are my sales tracked? A: Our system uses tracking by link.

Q: Can I use more than one link? A: Yes, affiliates can create links to any page on the Pure Anada website.

Q: Do I have to carry inventory or fulfill orders myself? A: Nope!  Just get your unique link from the affiliate area on site, and share it anywhere.  When your friends or family place an order through your link, then you'll earn 10% commission (or more).  We'll ship directly to them.

Q: Are there any monthly minimums to meet? A: No monthly minimum.  

Q: Do I get commission on my personal orders? A: Yes, you will be earning commission on your personal orders that are placed through your affiliate link. 

Q: How much commission do I earn?  A: Commission starts at 10% and increases as sales goals are met.

Q: How do I get paid?  A: We pay each time you reach $120 in commission. 

Q: Do I have to have a website? A: No, it's not required. However, we do provide banners & buttons to add to your website/blog if you do have one. These can be found in your affiliate dashboard.

Q: I'm not a sales person and I have no idea how to sell.  Can I still do this? A: Yes! We have found that the very best kind of marketing is word-of-mouth. Just share your positive Pure Anada experience with those around you and make that your sales pitch! Talking about what you love and why is the most successful way to make a sale. 

Q: How else do you help me sell? A: We will send out regular email newsletters with information about Pure Anada products and promotions.

Q: I have a business and want to carry your products.  Do you have a wholesale program? A: Yes!  For those with an established business (whether you're a natural product retailer, eco-lifestyle store, bath & beauty boutique, wellness spa, hair salon, etc.), we do have a wholesale program.  You can sign up for that HERE.

If you have any questions, or want to know anything more about this program, contact us at

[email protected]

!